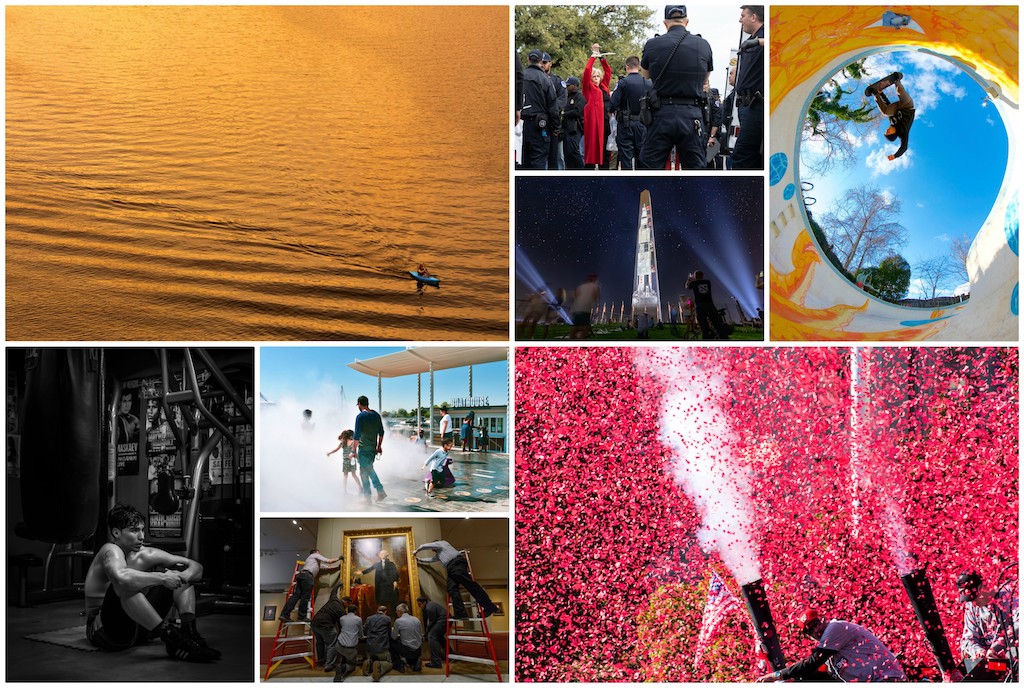 What a long strange year it's been.
That was my thought looking at the 14th Annual Exposed DC Photography Show.
I've had photos in the show twice before. I was in the very first one in 2007 and again in 2012.
The annual Exposed DC show is always an interesting snapshot of the times, illustrating what life is like in Washington, DC.
In 2019, the Nationals won the World Series, an Apollo rocket took off from the Mall and Gilead came to the steps of the Lincoln Memorial. They're all captured in the exhibit, as well as much quieter and more domestic moments, photographers finding beauty in the simplest of compositions, like a kitchen sink in light that is just right.
A couple of the photographers in the show recently spoke about street photography . Geoff Livingston is a storyteller that who looks for dramatic moments. His winning photo – Scoot Down the Highway – depicts an electric scooter rider in light and shadow. It's an image which makes sense in 2019 but would seem like science fiction if it was in an earlier show.
Mukul Ranjan is not afraid to get up close and personal. His photo of three women in a convertible is more than just an image, it depicts a relationship between the photographer and subjects. Aware of his presence, they're smiling for him, knowing that they look great and wanting him to capture this late-afternoon moment. His street photography advice is simple: get closer.
If I had to explain to someone what they missed in DC in 2019, I'd take them to the Exposed DC Photography Show. Full of feeling, the photos share what it was like to be alive in Washington during this tumultuous time.
Exposed DC Photography Show – 14th Annual Exhibition
 – Touchstone Gallery 
901 New York Avenue Northwest
Washington, DC, 20001
United States (map)